I saw this tag on The Perpetual Page Turner and thought it could be fun.
Make sure to check out the original post on Jamie's Blog
A

uthor you've read the most books from:
According to Goodreads it's L.J. Smith and it's not a surprise to me.
I hardly stick with a series until the end or commit to an author for more than five or six books. Unless it's L.J. Smith. Whenever I'm sure that I've finally found the best book she's written I encounter another series by her that takes my by storm. The Forbidden Game series is my latest obsession and I was baffled at how fast I read it. You should definitely check one of her books out. Guaranteed for a creepy read mixed with a swoon-worthy villain love interest.
B

est Sequel Ever:
Dreamless
by Josephine Angelini really redeemed her for me. I absolutely hated the first, but the second one was pretty alright.
C
urrently Reading
:
The Virgin Suicides by Jeffrey Eugenides
D

rink of Choice While Reading:
Tap water. Always stay hydrated, kids.
E

-reader or Physical Book?
Physical book. I don't own an e-reader.
F

ictional Character You Probably Would Have Actually Dated In High School:
Dimitri Belikov from the Vampire Academy series. Oops.
G

lad You Gave This Book A Chance:
A Game of Thrones by George R.R. Martin. Don't be intimidated by the size,
seriously
, it's really good. I wasn't a fan of the sequel A Clash of Kings though, but the first one is really a gem.
H

idden Gem Book:
Starters
by Lissa Price. So, so, sooo good.
I

mportant Moment in your Reading Life:
Probably every time I read the last page of a book. So satisfying.
J
ust Finished:
Linden Hills by Gloria Naylor
K

inds of Books You Won't Read:
I'm not a fan of religious books in general. Books about religious topics on the other hand are fine with me. I just don't like patronizing stuff.
L

ongest Book You've Read:
If you don't count three-in-one books, I guess it would be the first Game of Thrones book. I think it's about 850-ish pages.
M

ajor book hangover because of:
Great world building
N

umber of Bookcases You Own:
1 1/2
O

ne Book You Have Read Multiple Times:
The Princess Diaries
by Meg Cabot. I have no idea how often I read this, I think I already broke the spine in like 2007.
P

referred Place To Read:
Couch, Bed, Balcony. Preferably in that order. I like to change places a lot.
Q

uote that inspires you/gives you all the feels from a book you've read:
"If there's one thing I've learned, it's this: We all want everything to be okay. We don't even wish so much for fantastic or marvelous or outstanding. We will happily settle for okay, because most of the time, okay is enough."
Damn you, David Levithan. This is from Every Day. If I haven't tried to harass you into reading this, regard this as a gentle nudge.
R

eading Regret
:
Trying Jenny Han novels. I'm too old for this.
S

eries You Started And Need To Finish:
Ahahahaha. I'll only list the ones that I would actually bother to finish for the sake of our sanity.
Stefan's Diaries Series by L.J. Smith (2/6)

The Princess Diaires Series by Meg Cabot (2/15)

A Song of Ice and Fire by George R.R. Martin (2/5)

Hourglass Trilogy by Myra McEntire (1/3)

Vampire Academy Series by Richelle Mead (5/6)
T

hree of your All-Time Favorite Books:
Something Missing by Matthew Dicks

Wuthering Heights by Emily Bronte

Life's That Way by Jim Beaver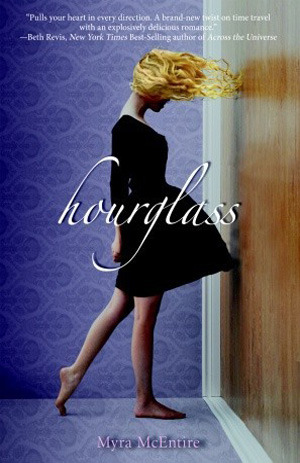 U

napologetic Fangirl For:
Vampire Academy. Dear God, please hit me with a shovel. When will this obsession ever die?
V
ery Excited For This Release More Than All The Others:
Finding Audrey by Sophie Kinsella!!!!!!!!!!!!

The Next Together by Lauren E. James!!!!!!!!
"Finding Audrey" is actually already out in English, but I'm still waiting for the German copy to be released by the end of july. I absolutely love Kinsella and can't wait.
W

orst Bookish Habit:
DNF-ing books is the worst. I like to do that.
X

Marks The Spot:
Start at the top left of your shelf and pick the 27th book:
Beautiful Creatures
by Kami García and Margaret Stohl.
Y

our latest book purchase:
Linden Hills by Gloria Naylor.
Z

ZZ-snatcher book (last book that kept you up WAY late):
Hourglass by Myra McEntire. Too good writing. I'm angry.
Thanks for reading and I TAG YOU to do this if you want to.
Leave your link in the comments if you decide to do the tag, please!